Hi all, I've been using Bitsquare for a bit over a year now, as my primary means to buy bitcoin, and also to use bitcoin to move my USD (where I get paid) to EUR (where I live and spend fiat). I'd upgraded to 0.4.9.9 a couple days after it was released, but hadn't done any trades.
Yesterday I listed an offer to buy bitcoin with USD, and had to turn my laptop off later. When I rebooted, I was unable to get Bitsquare to start. Instead of the usual local and request for my psswd, I simply see a blank window, shown below.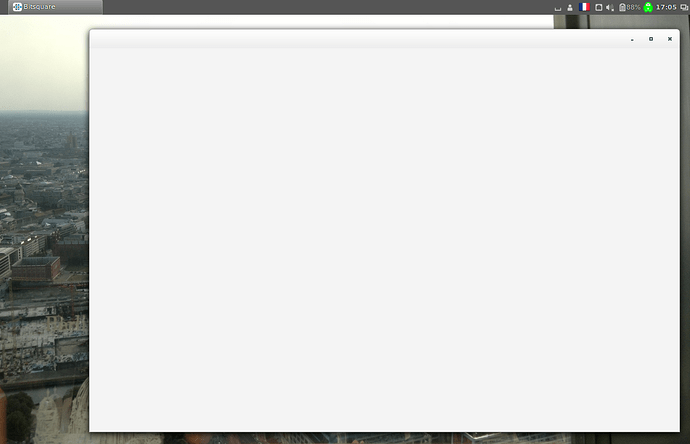 I tried backing up my data directory, deleting Bitsquare, and reinstalling, but nothing seemed to work. Any ideas on how I can move forward? Or at least on how I can recover the security deposit from my one open trade?
Thanks!