You are using the wrong version of Dashcore wallet for your integrated Dashcore support on that feature, we have forked since that wallet, although my transaction made it to Bisq, I had to rebuild my wallet block index twice until I noticed the difference in the way transactions are noted in the latest Dashcore wallet.
This is the wrong Dashcore version: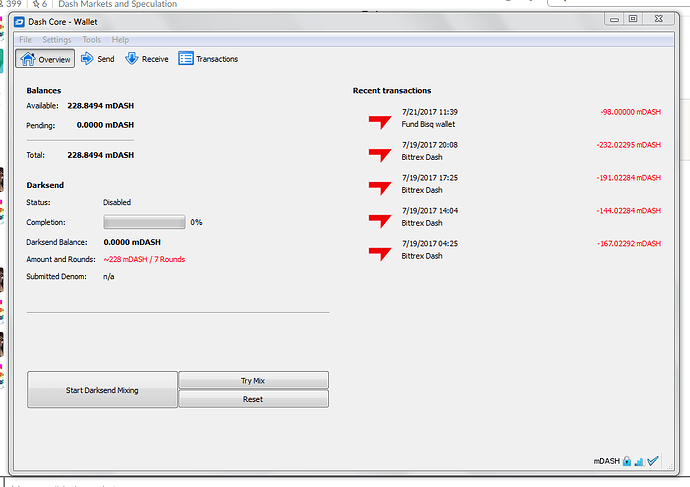 The new wallets use a black circle with diagonal arrows which I am unable to upload as a new user. Will add it as a comment so that you can see that you are syncing with the wrong version of Dashcore.
Please fix this issue so that we can use the sync integration, and if there is a bounty for Bugs, you may send it to my contact me for my Dashcore wallet address. Thank you.