Hi all,
I'm having a scary double bug during a BTC purchase on Bisq:
1- After starting the SEPA payment to the seller (which I estimate will arrive next Tuesday), I came back to Bisq which showed me this error message (which by the way keeps reappearing over and over again):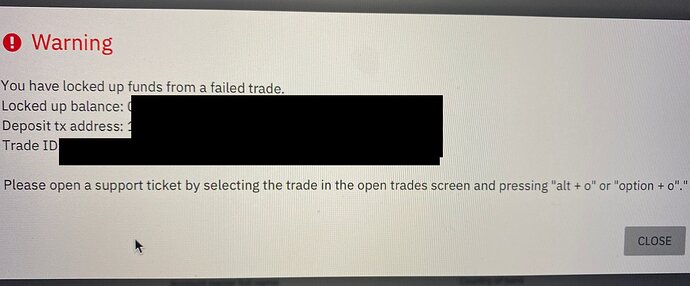 2- I then clicked "Payment Started" and the result was "Sending Message Failed!".
3- So I opened a support ticket as instructed and explained the situation but I'm still waiting for any response.
Bisq version is 1.3.4 on MacOS 10.15.5.
I don't know how to proceed…
Since the SEPA transfer should only technically start Monday morning (because I ordered it Friday evening), should I try to call my bank to cancel it? I'm afraid to lose not only the deposit but also the whole payment.
Any help would be welcome!
Thanks