I tried to use the Bisq application today for the first time in several months. I updated to the latest version, accepted a buy offer, transferred the bitcoins from an external wallet, and got the following: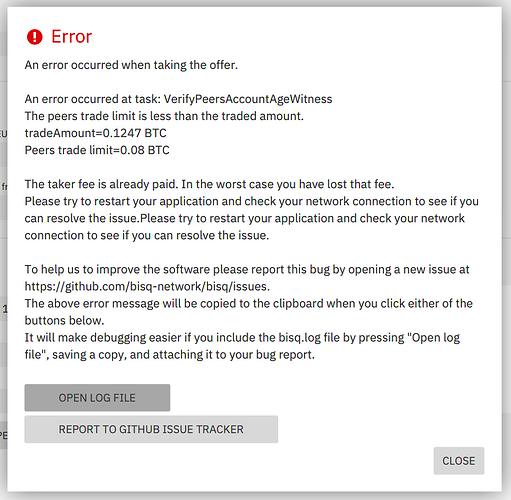 (The trade amount which I accepted was within the trade limit listed in the buy offer. There was nothing to indicate that it was higher than the "peer trade limit".)
I then tried to quit the application but it's just hanging. The bitcoins have left my external wallet and I didn't catch the wallet they were transferred to. I don't want to lose them, or my trading history, so I haven't force-quit the app yet. Is there any data I should manually back up before force-quitting the app? Any other suggestions for how to continue?