I have raised this with support, but wondered whether anyone else has had the same problem.
I accepted an offer, waited for the blockchain confirmation (which took longer than usual due to a problem with the transaction ID), transferred the fiat, but now the 'Payment started' button is disabled. As a result, I am unable to mark the payment as sent and the maker is presumably unable to confirm that it has been received in order to complete the transaction.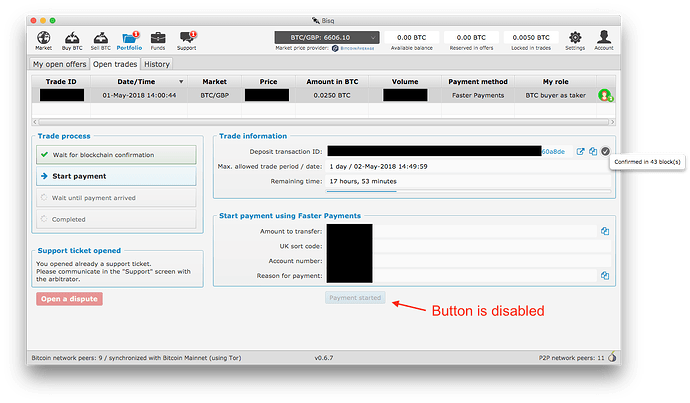 The trade will expire soon, so I am not sure what is going to happen.