Hello everyone! In case of any English error please let me know!
Well I always bought BTC with traditional exchanges here in Brazil. Since buying BTC with centralized exchanges is becoming worse and worse I got interested with the Bisq concept. I saw some videos about but they weren't enough.
I created a new account recently and since I want learn using it I intend to start buying small quantities in BTC and minimize any error.
Is possible to buy BTC in quantities smaller than 0.001 BTC? I ask this because always that I try to buy about 0.0004 (about US$ 3.7 or R$ 20), the security deposit is more expensive than the BTC that I want to buy! Well I think this is normal since the BTC became stronger in later years.
Well, after I creating the offer, then I make this security deposit with an external wallet? After the transaction being successful, this security deposit returns to my external wallet?
This is the print from my situation: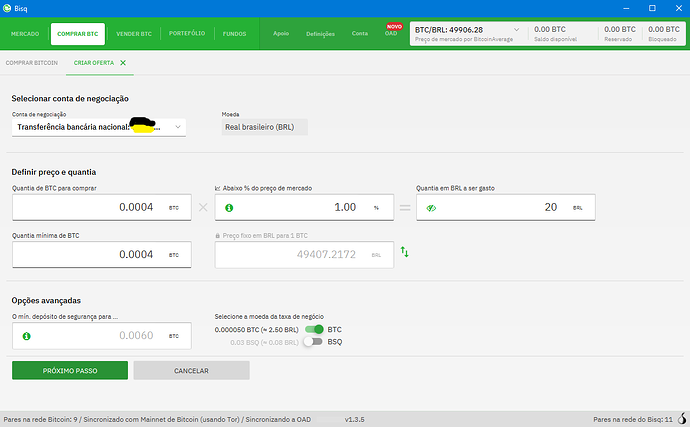 Thanks for attention and I'm sorry for any misunderstanding!