I had an offer to sell a little amount of NAV that has been taken. But the taker information does not contain a deposit transaction id. Neither it gives me any information on the takers NAV address.
Here is a screenshot: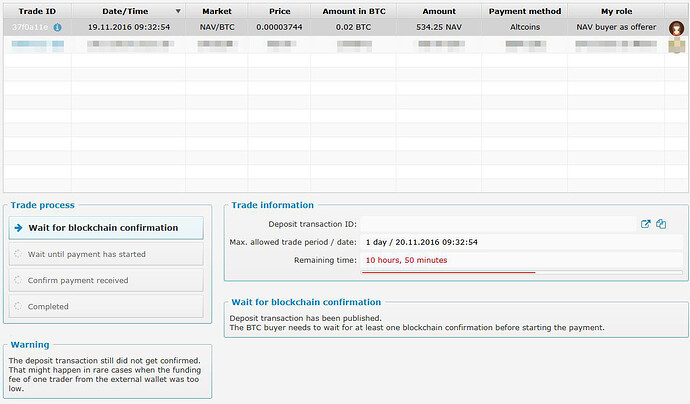 The deal (and the problem) appeared after I deployed v0.4.9.8
I tried to raise a support ticket already but did not find the multisig tx
What can I do?