I added Cash Deposit as new payment method. It is available for all countries.
It uses the same fields as national bank account and additionally the account holders email address.
The email address is needed that the BTC buyer can send the paper receipt to the seller.
The buyer need to write NO REFUND on the receipt, torn it in 2 parts and then send a photo by email to the seller.
The trade limit is set to 0.5 BTC intitially to avoid too much risk with that new option.
Please have a review if you find anything missing or if you find any issues with that.
I am not sure if cash deposit is available in all countries but I assume in most.
Account setup: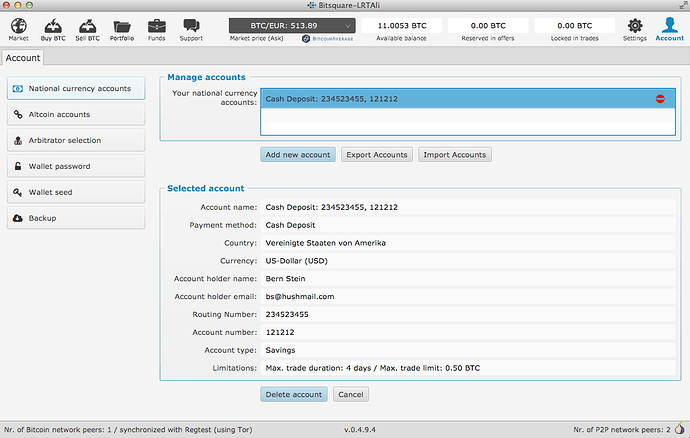 Trade process - BTC buyer popup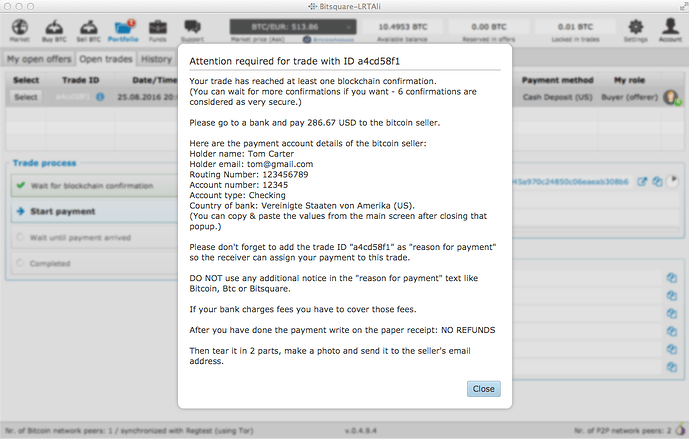 Trade process - BTC seller popup