Hi,
I'm trying to get more users to use Bisq for the MYR-BTC trading pair.
But the price reference provided by BitcoinAverage is way off.
This prevents putting more sensible quotes.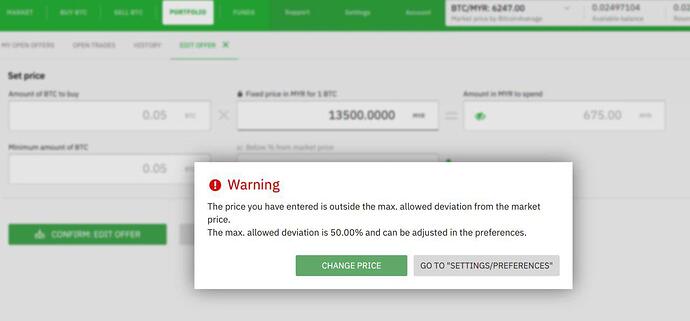 The largest exchange in Malaysia has historically been hit with banking issues, so their market isn't reliable. Please use references from localbitcoins, remitano or a two-way conversion from MYR:USD & USD:BTC.