Hello,
For some reason when I try to fund a trade from the bisq wallet it does not properly reflect the amount the app itself displays as available.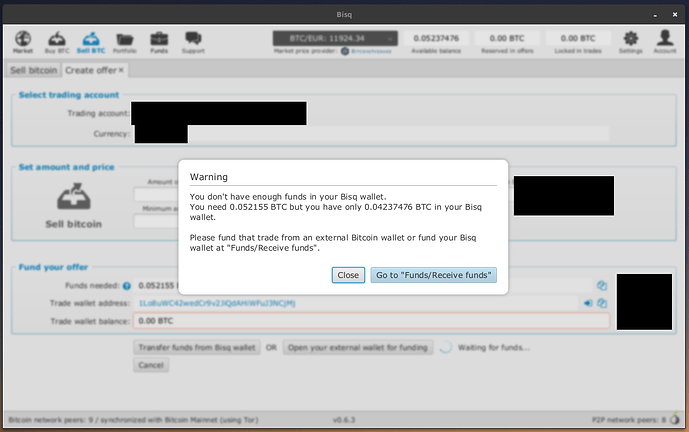 Please notice the available funds amount blurred at the top are not the same the app says I have to fund my trade from the Bisq wallet.
I also tried cmd+e and it displays the proper amount of funds
I would post more images to detail my problem but the forum just told me that new users cannot upload more than one image…if additional data is required just let me know.
Any idea what is going on here?
Thanks
Edit: The app is actually missing 0.01BTC so instead of 0.05237476 it just accounts for 0.04237476