I entered into a trade as BTC buyer as maker. However, the trade is stuck at the "wait for blockchain confirmation" step and has been so for quite some time now.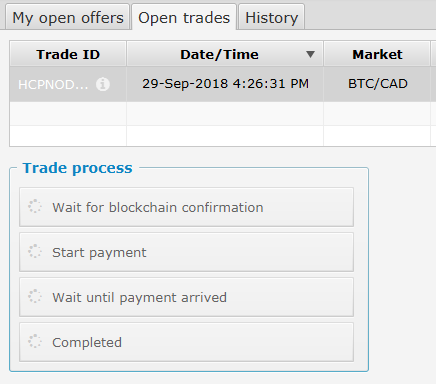 I attempted to open a support ticket within the application (Ctrl+O), and it asked for the deposit transaction. But the deposit transaction is not listed in the trade details window, only the maker and taker fee transactions.
Trade ID: HCPNODDA-95316c3a-fa45-4924-a780-a2179c7bbf65-080
Maker fee transaction ID: 10098540d0ff953a60fbbd5bc15d3217510098a0f1a9817953e92a295f12930e
Taker fee transaction ID: 67f26c473efae0d37c835d0752f80d276fe43c502b8981cca1104cb3e21c878e
Selected arbitrator: 3de2y2bhifakoa7m.onion:9999
Any help would be appreciated.
Thanks!