I placed a BTC sell offer which was accepted on October 29. Since then the trade has been stuck on "Wait until payment has started". I've opened a dispute but that has been ignored. See screenshot: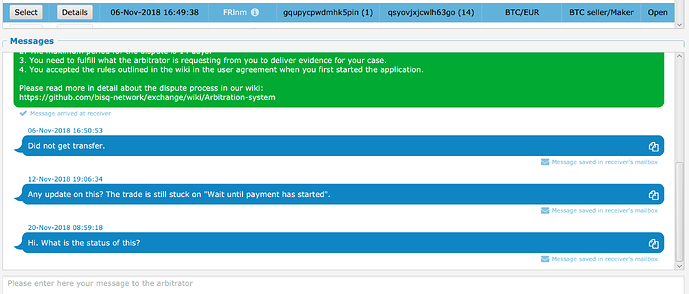 The tradeID is FRInm.
During this time period I've kept the Bisq application running non-stop, and have made lots of other trades, none of which had this problem. I've had several trades which ended up involving an arbitrator and that was always responsive.
What can I do to free up the BTC which I have locked up in this trade?